Last Updated: June 27th 2011

Pro Patria rocked by new scandal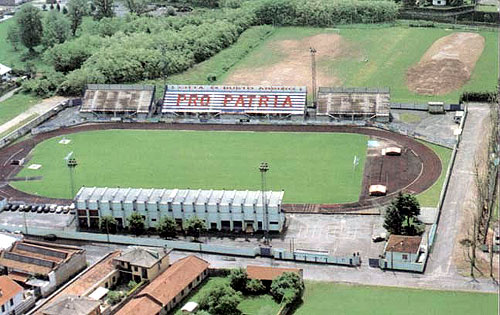 3rd Scandal in 3 months

Aurora Pro Patria 1919 of Serie C2, Italy, have been rocked by further scandals tonight, following the 13 point deduction for a catalogue of misdemeanours in May, and the firing of the manager Cusatis just 2 weeks ago. They have now been hit with a further 10 point deduction, relating to the final of game of the 2009/10 season, where Cusatis failed in an attempt to fix the game and save the club from humiliation. The Pro Patria chairman clearly saw the view that sacking the man responsible would save the club from further deductions, however the Italian Football Federation has taken a dim view of this, and followed through with a 10 point deduction, claiming that any further misdemeanour will result in the clubs expulsion from all Italian football.
It remains to be seen whether an unknown English manager, Matthew Fox formerly a semi pro at Pro Vercelli will be offered the job, or if, in a remarkable turn of events, Cusatis will be offered the job that was taken away from him.
Edited by Foxo, 06 February 2012 - 07:05 PM.